18 pack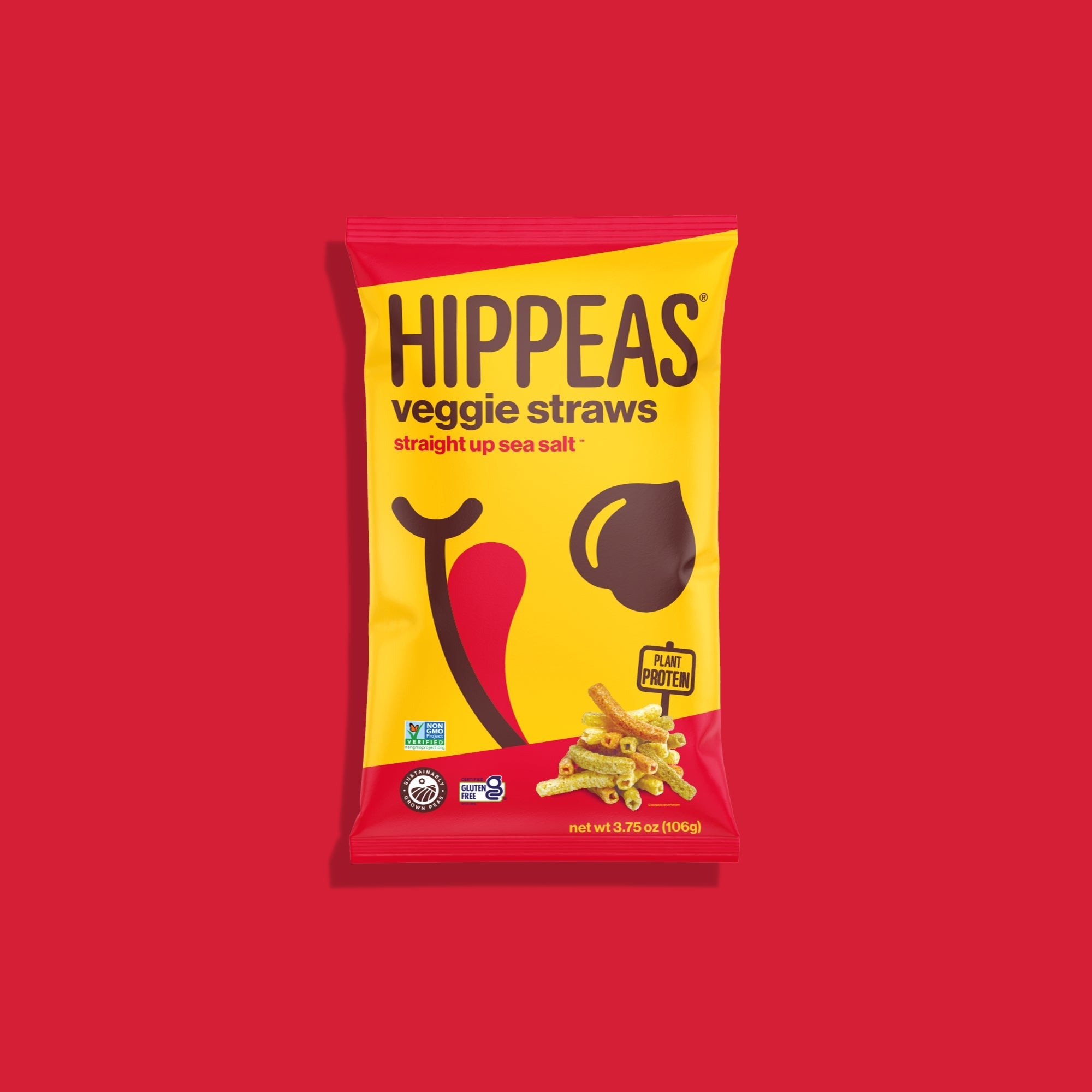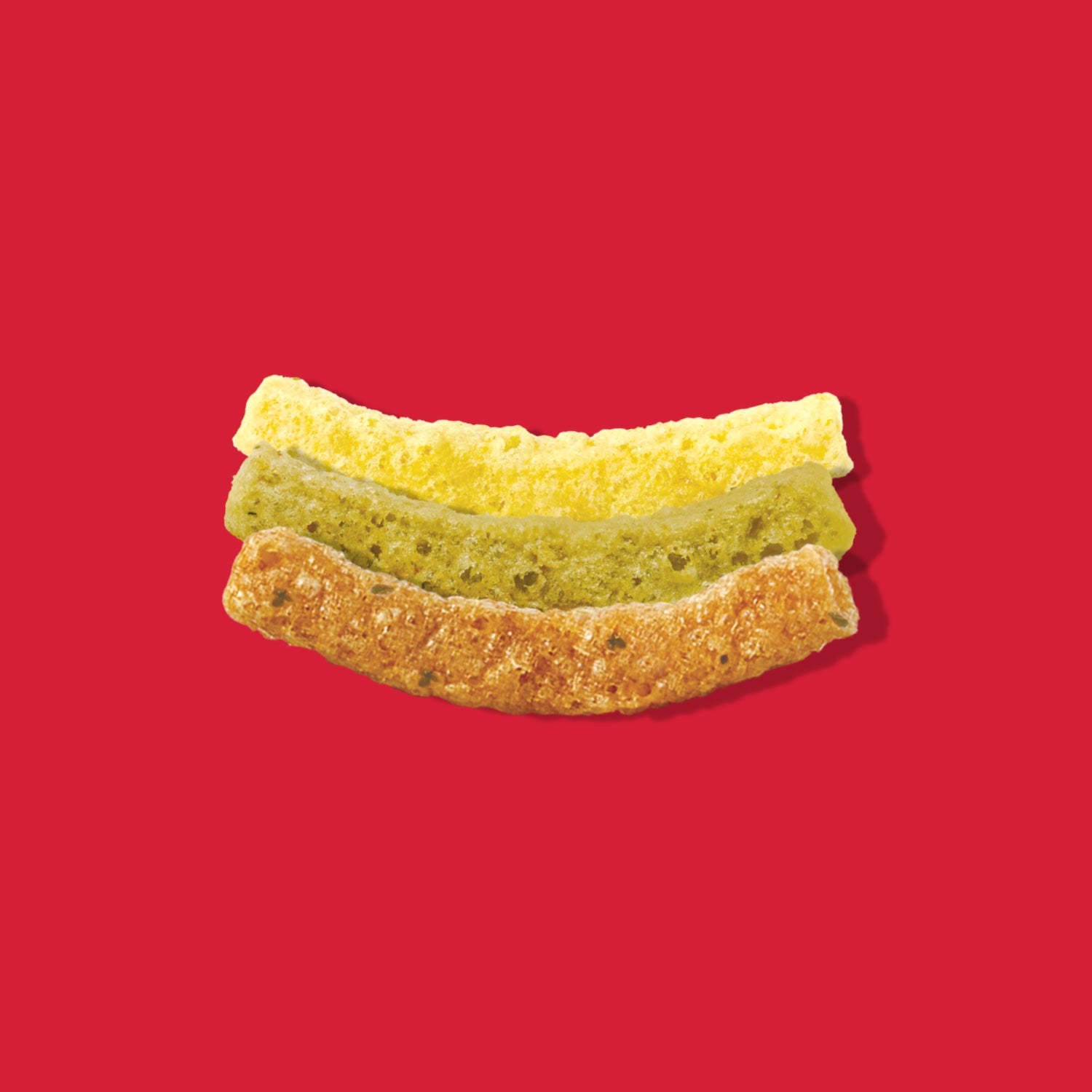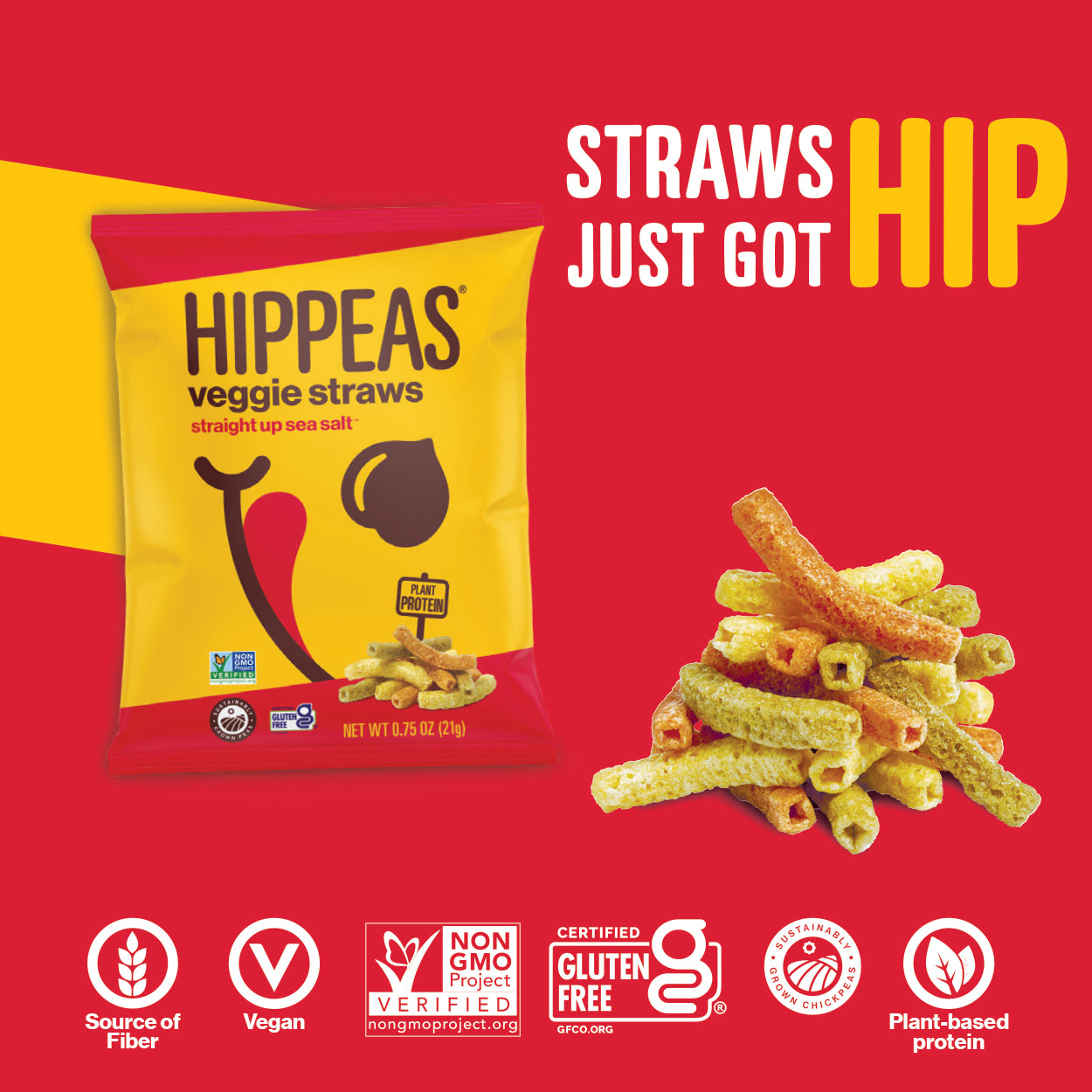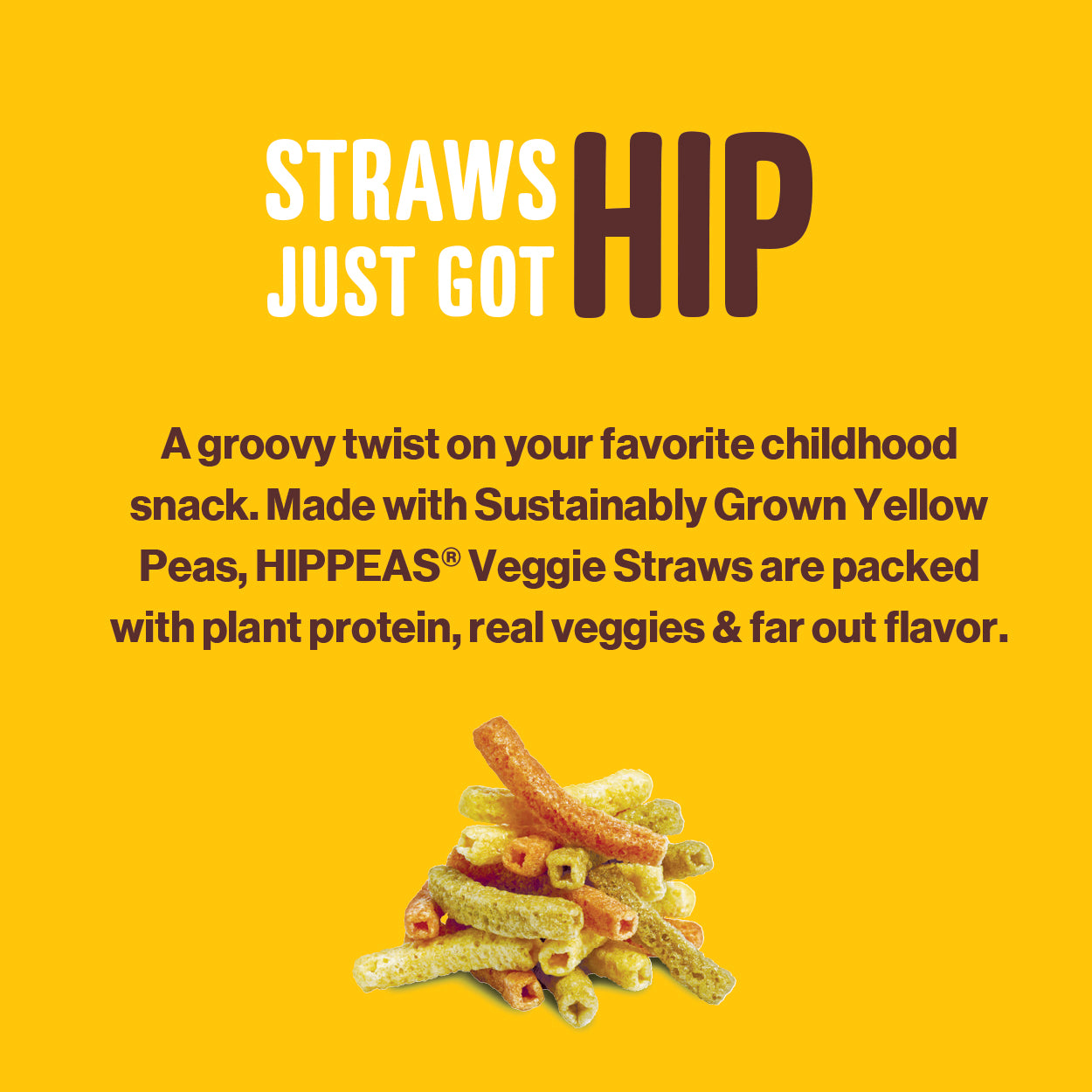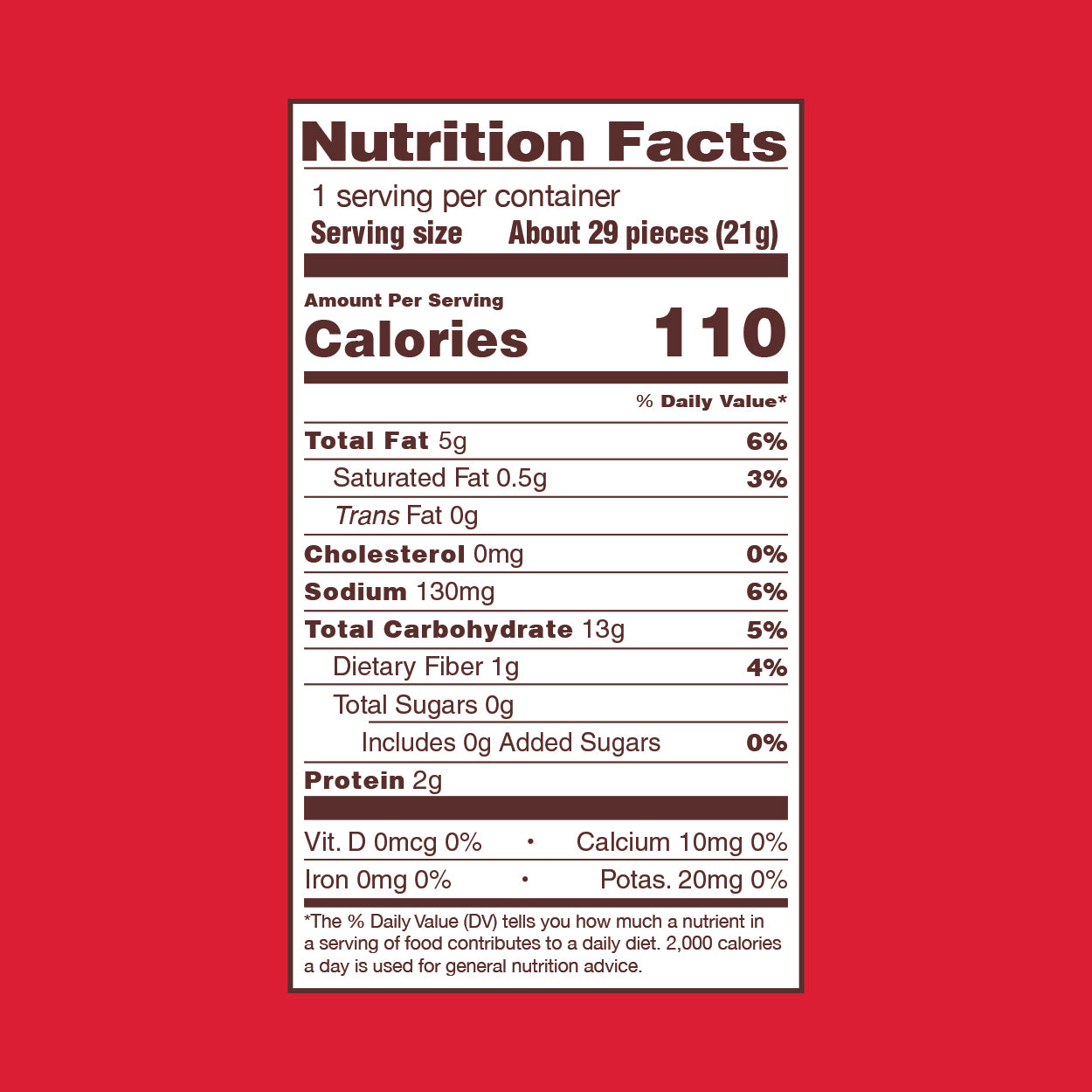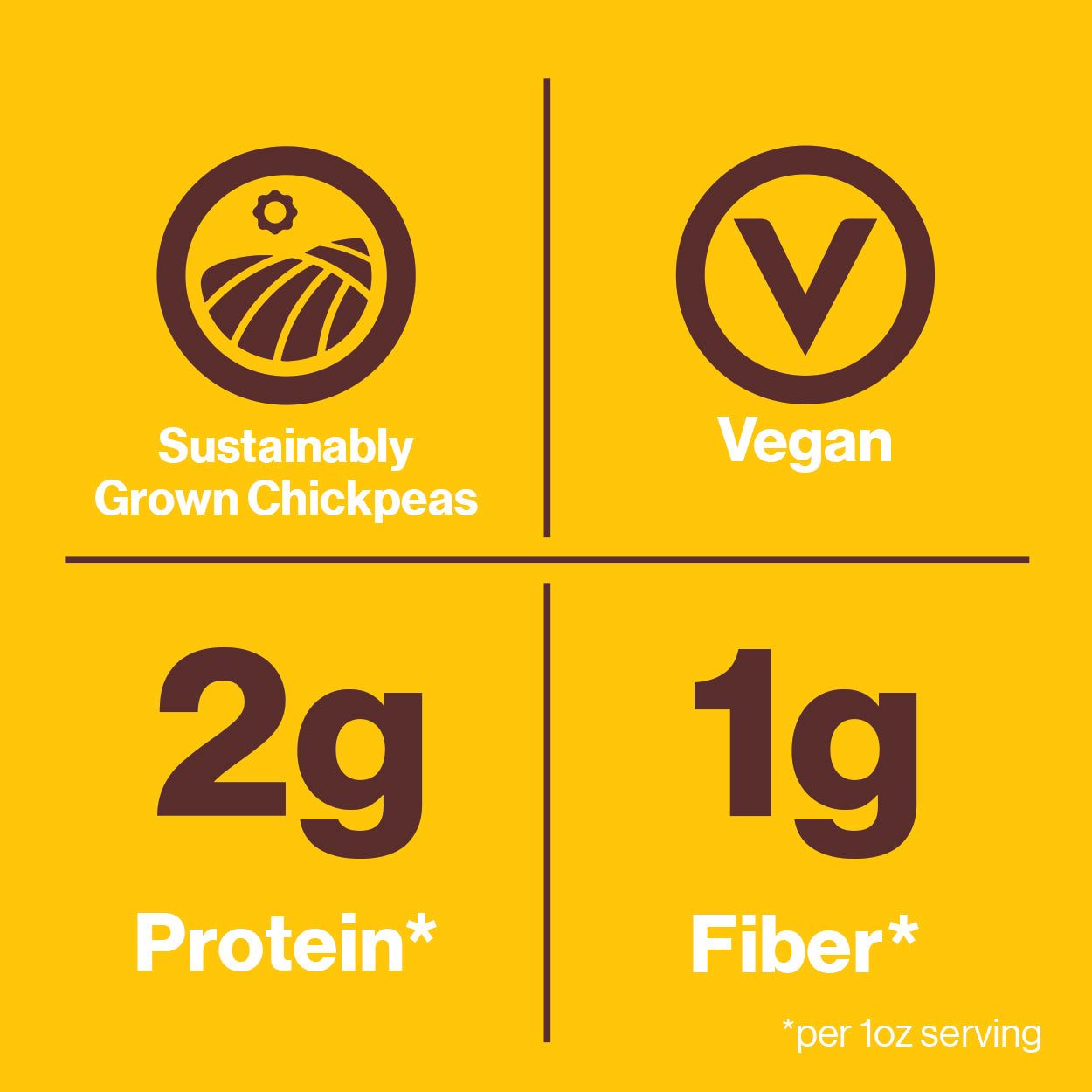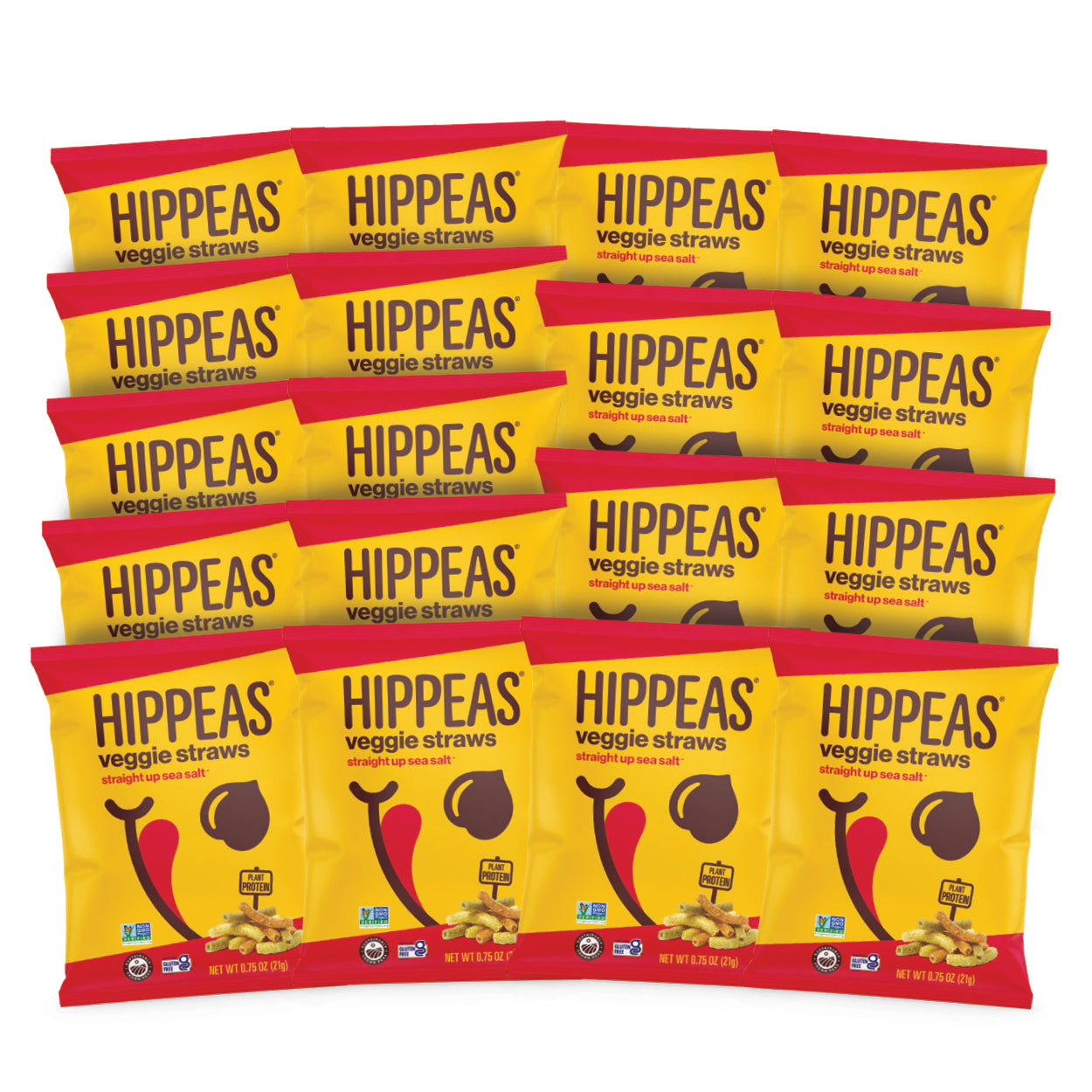 We tell it like it is. Straight Up Sea Salt, with ingredients you can actually pronounce. Nothing hidden in here but good vibes.
Yellow Pea Flour, Canola Oil and/or Safflower Oil and/or Sunflower Oil, White Rice Flour, Corn Flour, Tomato Powder, Red Beet Powder, Spinach Powder, Kale Powder, Salt, Turmeric, Rosemary Extract
1 serving per bag | Serving Size 0.75oz (21g)

Calories 110, Total Fat 5g, Saturated Fat 0.5g, Trans Fat 0g, Cholesterol 0mg, Sodium 130mg, Total Carbohydrate 13g, Dietary Fiber 1g, Total Sugars 0g, Protein 2g, Vitamin D Omcg, Calcium 10mg, Iron 0mg, Potassium 20mg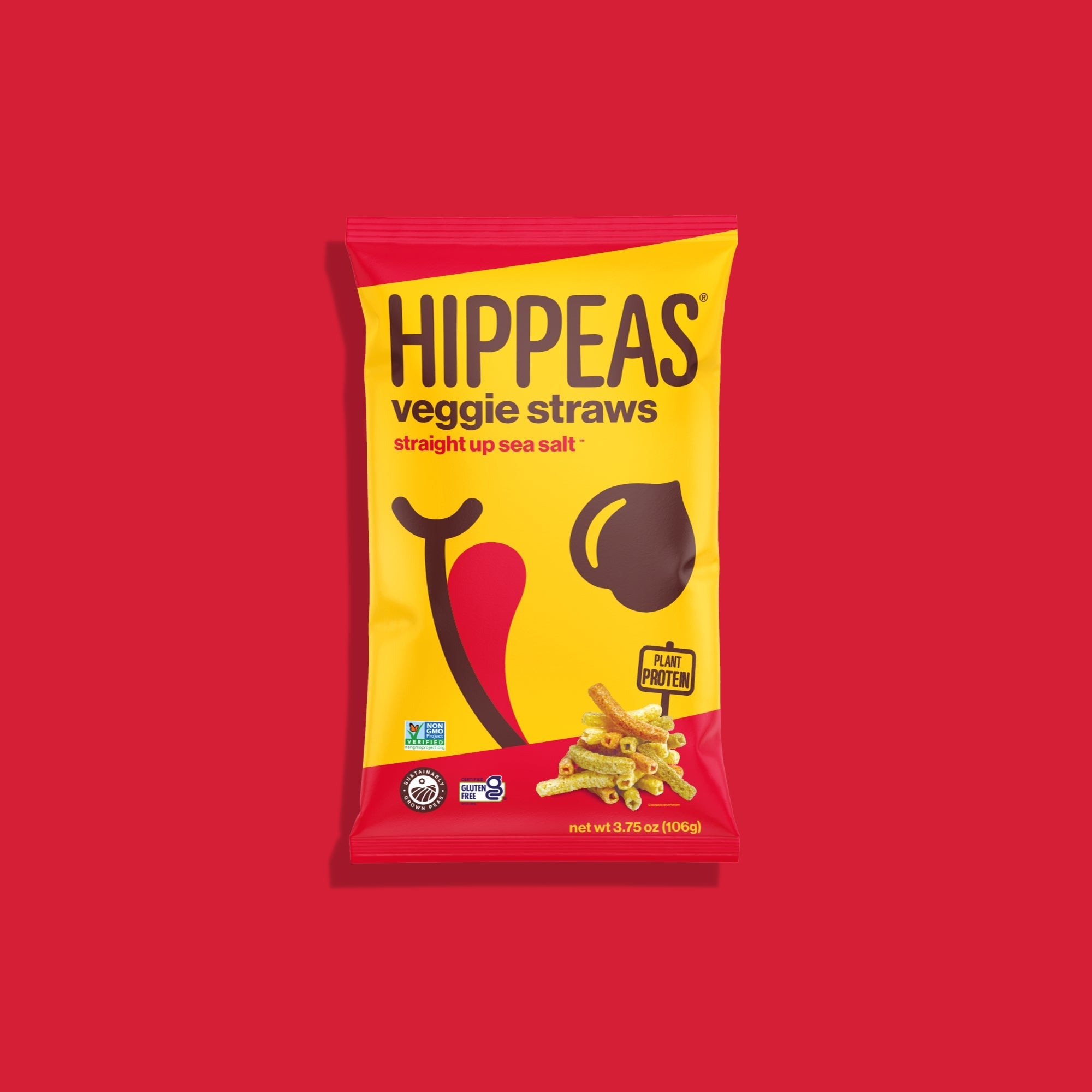 inside the hippeas straw
Our veggie straws are not only made with sustainably grown yellow peas, but also offer a rich source of plant-based protein, fiber and far out flavor!